Introduction
Garment washing labels, clothing trademark products of garment accessories, is one part of the brand clothing, the increasingly fierce competition in the brand previously ignored it, gradually important, reason is brand characteristics, brand recognition (clothing brand) the effective carrier, an anti-counterfeiting products anti-counterfeiting garment wash marked by the ordinary washing label evolved. Set anti-fake label and washing instructions as a whole, cost savings, mainly used in clothing, footwear, and other industries.
Design and implementation functions
1, factory name and address; 2, product name; 3, specifications models; 4, fiber composition and content; 5, washing methods; 6, storage and use conditions Note (can be not marked); 7, the use of time (can be not marked) ; 8, the implementation of standards; 9, product level; 10, inspection certificate (self-test)
Anti-counterfeiting method
Single side color woven edge, holographic anti-counterfeiting, plus fluorescent yarn, micro-word security yarn, satin with RFID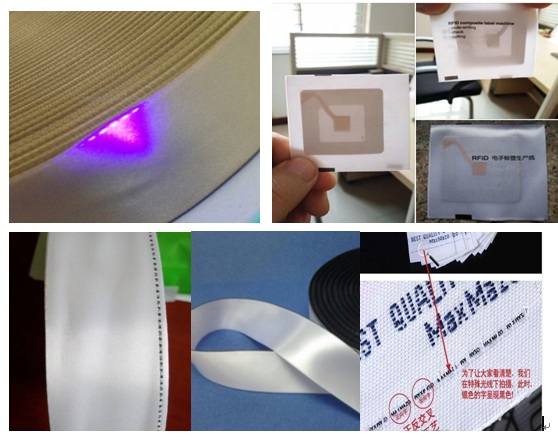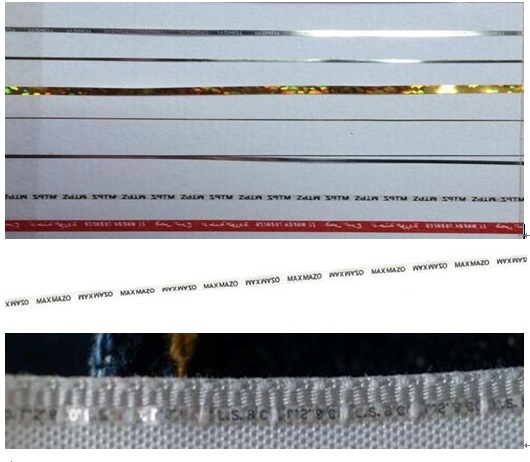 Significance
Clothing security is small, but it is a link to the consumer itself. It is the inevitable outcome of modern fashion culture, to improve and protect the reputation of garment enterprises. Marketing products have a positive effect. It has been ignored before. With Increasingly fierce brand competition, it becomes important gradually. Because it is an endorsement of high-quality brand products, but also an effective carrier of brand recognition. However, it is regrettable that a considerable number of garment enterprises cognition deficiency on that .even some well-known fashion brand has not yet registered trademarks, which gives speculators to take advantage of the opportunity. Such products, once fake, will not be protected by law. Garment wash label is one of the components of clothing, it represents the brand characteristics, but also an effective carrier of brand recognition. As people wear clothing comfort and safety requirements increase, it will be covered by more and more content. Of course, it has the instructions function, such as ingredient content, washing instructions. Anti-counterfeiting labels can fundamentally prevent fake and shoddy products into the circulation of the invasion, for enterprises to combat fake and shoddy products provide a method. Enterprises do not constantly replace the anti-counterfeiting measures for counterfeit products. thus saving a lot of packaging and advertising costs, so that enterprises could win the best corporate reputation and protect the legitimate rights of consumers.
-----------published by:Connor chai