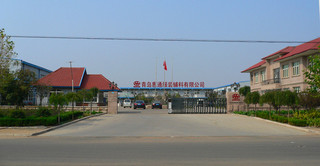 We are factory specializing in the manufacture and export of label materials for many years.
We have profuse styles with series quality grade,and especially our price is very competitive because we are manufactory in China.
Our business scope including four segments as following:
1st,Label fabric producer.
The labels comprise of woven& slitting polyester satin tape,coated nylon taffeta cloth, polyester taffeta tape, pure cotton tape, polyester cotton cloth, imitation cotton tape,acetate taffeta tape, self-adhesive tape, hot melt coated tape and non-woven cloth.
2nd ,Thermal Transfer Ribbon. Such as Wax Ribbon, Wax/Resin
Ribbon, Resin Ribbon, Enhanced/Premium Wax Ribbon etc.
3 th , Self-adhesive Products
Electronics Tape, Anti-courterfeit Label Material, Garment Label Material, logistics and shipping Label Material, Phmaceutical Label Material, Toys Label,Indoor and Outdoor Advertisement and Decoration Material, Food Cosmetic Chemical Label Material,Transportation Media Label Material
4 th ,Label printing and cutting machine wholesaler.
The label printing machinery series include screen printing machinery, flexo printing machinery, self-adhesive label printing machinery, flat to flat label printing machinery, high speed rotary printing machinery and accessorial machinery. All kinds of cutting machine.



-----------published by:Connor chai